Session duration, frequency
A session can vary between 45 minutes for individual therapy to 90 minutes for couple or family therapy. Together, we will determine the desired frequency. For individual therapy, one session per week or every other week can be a good way to start. For families or couples, once every three weeks or once a month generally works well.
Three languages
Els Staal works in three languages: English, French and her native Dutch. She also speaks some German.
Fees
Materials are always included in the fee. They depend on the duration of the sessions and the number of people:
45 minutes individual therapy: €65
1 hour in individual therapy: €75

1 hour of parent-child therapy: €95

1.5 hours for a couple or family is €125
The first meeting of 1 hour for individual therapy is offered at an introductory rate of €45, and the first family session of 1,5 hour will cost 95€. If the expense is an impediment, please bring that up at the first meeting. Fees are sometimes adapted to income or personal circumstances.
Cancellations can be made at no cost up to 48 hours in advance. For cancellations between 48 and 12 hours before the scheduled session, half of the fee must be paid, and for cancellations within 12 hours of the scheduled session, the full fee is due.
Some employers and some health insurance plans reimburse therapy sessions that are not reimbursed by the national health care. A receipt can be provided.
Teaching and company projects require individualized pricing, depending on group size, duration, specific programme, etc.
About the therapist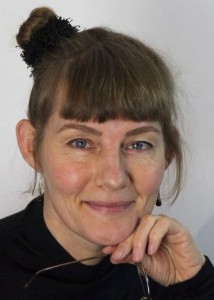 Els Staal received her art therapy degree from the INECAT, where she studied from 1997 to 2004. She interned in one of the psychiatric day care centres of the Maison-Blanche Hospital in Paris. Two more internships were completed in the Netherlands in a psychotherapy centre for adults and adolescents which offers cognitive and behavioural therapies, approaches that are complementary to the psychoanalytical foundations of the INECAT. She began her art therapy career working with various Associations 1901 in the Paris area, and later set up a private practice. Since January 2014 she has had a part-time position at the SESSAD's Jenny Aubry Institute. She was an active board member of the French Federation of Art Therapists, where she strived for national recognition of the profession. In March of 2016, she obtained a Master's degree (DFSSU) from the Paris 8 University in Family Therapy and Systemic Approaches. She continued her studies in systemic therapy at the Monceau Centre, and at the ATFP, with the American systemic therapist Carole Gammer. Written by the Dutch art therapist Frans Beelen, the book Gezins-Creatieve-Therapie, Systeembeïnvloeding, ouderondersteuning in creatieve therapie beeldend" (Creative Family Therapy, Influencing the System; Parental Support through Art Therapy, presentation) inspired Els to develop this systemic method for a broader public.
Formerly a designer in The Netherlands, interior architect in New York, then exhibition designer in Paris and continuing her installation and sculpture work in her Amsterdam studio, she sees her career as logical professional development. For Els, creation has always been the connecting thread. Professions in art and care are strongly related, because both result from the transformation of childhood difficulties into professional qualities.
Els is a member of several professional organizations based in Paris:
Els Staal was born in the Netherlands and has lived in the Paris region since 1992.
Article, publications
Article in French: "L'art-thérapie-systémique en arts plastiques pour des thérapies familiales" (Systemic Art Therapy with Visual Arts for Family Therapy). An experiential approach described in steps, influencing and mobilizing the family system. Specific tasks and creations, therapeutic tools, and a paragraph on families dealing with addiction issues, March 2017.
Publication in Dutch: "Hans, een jongen van 11, en hoe de kracht van woede getransformeerd kan worden in een opbouwend creatief proces" (Hans, an 11-year-old Boy, and How the Force of Anger can be Transformed into a Constructive Creative Process) was published in the Dutch Onder Ons magazine, in October 2014.
Publication in French: "L'art-thérapie et les problématiques autour de l'adoption" (Art Therapy and Problems related to Adoption), published in the TamTam magazine of the EFA, Enfance et Familles d'Adoption, in the summer 2006 edition.
Curriculum Vitae
pdf download